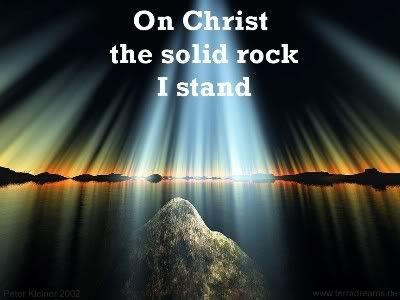 So this is what the Sovereign LORD says: "See, I lay a stone in Zion, a tested stone, a precious

cornerstone

for a sure foundation; the one who relies on it will never be stricken with panic.
Isaiah 28:16
One thing that never changes in the world is the fear and struggles that we as humans face. Over the past few month the Boston Marathon bombing, riots in Turkey, and murders all over the globe show just a portion of what we as human beings face in the world. We go through hurt, loss of loved ones and pain, but in all the worlds suffering, God claims in
Isaiah 28.16
that if we trust in him, he will be our
cornerstone
. God knew we were going to face suffering on earth and he promises in his word that he will always be there. Don't forget that he is your
cornerstone
, your
sure foundation
no matter what you face.
Hillsong wrote a song that perfectly shares that God is our
cornerstone
, our
rock
and
protector
. So, even though we live in a world full of fear, hurt and loss, God is always with us and we only need to call on him and he will help us and remind us he's our
cornerstone.